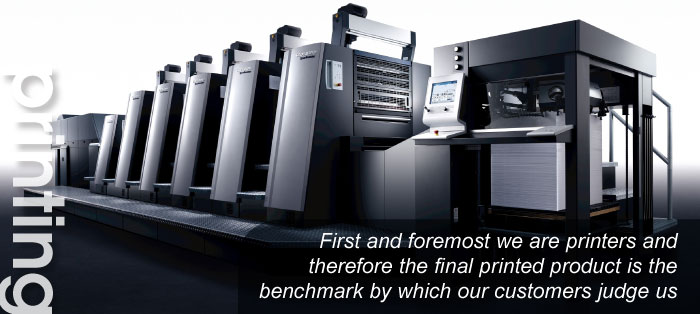 Litho printing
Specialists in professional Litho Printing. From a single sheet to a corporate brochure, we have the in-house capabilities to suit the whole spectrum of specifications.
Marketing Collateral, Financial Reports, Direct Mail, Technical Manuals, Books, Invitations, Catalogues, Menu's, Brochures, Posters, Magazines, Leaflets… our versatile range of printing presses means we have the efficient solutions to suit all your Litho print requirements.
All our Litho printing machines are managed by a team of press operators who have a lifetime of experience in getting the job completed. All jobs are calibrated to digital proofs to ensure accuracy and the information transferred to the presses. Colour is then computer controlled and maintained on press in order to produce continuity across the entire range. This data is recorded, so should you require your job reprinted it will be an exact colour match.